WWE Monday Night Raw [22 de Mayo 2023] 720 Dual: Latino-Ingles] Descargar

WWE RAW 22 DE MAYO 2023 .— Este lunes se celebró un nuevo episodio de Monday Night Raw, y estamos ya rumbo a Night of Champions. En el encuentro estelar, Sami Zayn, Kevin Owens y Matt Riddle derrotaron en una lucha por equipos Imperium.
­
Mayuyeros.org: Una página para descargar WWE  Raw  y otros eventos. Ten en cuenta que en algunos países son ilegales este tipo de descargas, así que ten en cuenta que es bajo tu responsabilidad. Se pueden descargar en español latino.
INFORMACION
WWE.Monday.Night.Raw.2022.05.22.HDTV.x264-CASPERHD
Size - 4.40 GB
Source - Usa HD
Container - MP4
Resolution - 1280 x 720 (16:9) @ 29.970 FPS
Video - x264 @ 4500 KBPS
English: AC-3 @ 384 kbps
Spanish: AC-3 @ 192 kbps
Length - 02:10:43 MIN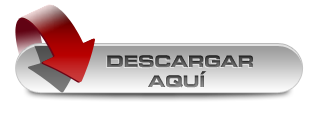 ✅
If you like to donate via paypal or BTC please send a PM.
Every $ helps to keep the site alive.We need donations to fund our server costs so your contribution would mean a lot, no matter the amount you donate.
BTC
18UT9micAd6ZeQtCc19KoU9YstVka7s9Yg
⭐ TEAM MUNDO FTP