WWE Monday Night Raw [18 de Septiembre 2023] 720p Dual: Latino-Ingles] Descargar

WWE Monday Night Raw [18 de Septiembre 2023] 720p Dual: Latino-Ingles] Descargar
Esta noche, WWE celebra un nuevo show de RAW, y en esta ocasión tendrá lugar desde el Delta Center en Salt Lake City, Utah. En este programa, Jey Uso se enfrentará a Drew McIntyre en un mano a mano. Además, Cody Rhodes hará lo propio ante Dominik Mysterio y se dará un combate al mejor de tres caídas ante The Viking Raiders y The New Day.
INFORMACION
WWE.Monday.Night.Raw.2023.09.18.HDTV.x264-CASPERHD
Size - 4.40 GB
Source - Usa HD
Container - MP4
Resolution - 1280 x 720 (16:9) @ 29.970 FPS
Video - x264 @ 4500 KBPS
English: AC-3 @ 384 kbps
Spanish: AC-3 @ 192 kbps
Length - 02:10:43 MIN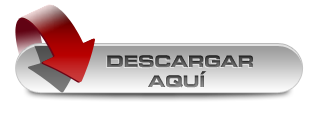 ✅
If you like to donate via paypal or BTC please send a PM.
Every $ helps to keep the site alive.We need donations to fund our server costs so your contribution would mean a lot, no matter the amount you donate.
BTC
18UT9micAd6ZeQtCc19KoU9YstVka7s9Yg
⭐ TEAM MUNDO FTP