WWE Monday Night Raw [11 de Septiembre 2023] 720p Dual: Latino-Ingles] Descargar

WWE Monday Night Raw [11 de Septiembre 2023] 720p Dual: Latino-Ingles] Descargar
Esta noche, WWE celebra un nuevo show de RAW, y en esta ocasión tendrá lugar desde el Scope Arena en Norfolk, Virginia. En este programa, GUNTHER celebrará la hazaña de haberse convertido en el Campeón Intercontinental con el reinado más longevo de la historia de WWE. Además, Cody Rhodes volverá a WWE RAW y Rhea Ripley defenderá el Campeonato Mundial Femenino de WWE ante Raquel Rodriguez.
INFORMACION
WWE.Monday.Night.Raw.2023.09.11.HDTV.x264-CASPERHD
Size - 4.40 GB
Source - Usa HD
Container - MP4
Resolution - 1280 x 720 (16:9) @ 29.970 FPS
Video - x264 @ 4500 KBPS
English: AC-3 @ 384 kbps
Spanish: AC-3 @ 192 kbps
Length - 02:10:43 MIN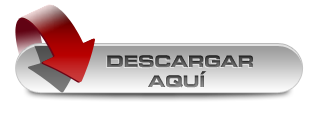 ✅
If you like to donate via paypal or BTC please send a PM.
Every $ helps to keep the site alive.We need donations to fund our server costs so your contribution would mean a lot, no matter the amount you donate.
BTC
18UT9micAd6ZeQtCc19KoU9YstVka7s9Yg
⭐ TEAM MUNDO FTP